My Canadian Pharmacy: A Single Store for Smart Purchases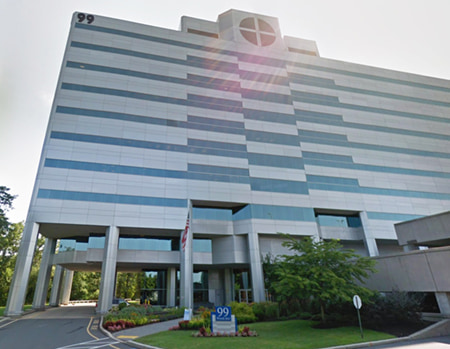 My Canadian Pharmacy discovers and develops novel therapeutics to treat a range of indications with a focus on specific diseases of the nervous system including disorders of the brain-gut axis (GI/IBS), pain/inflammation, and autoimmune disorders.
The Company's lead product, dextofisopam, has completed Phase 2a testing in irritable bowel syndrome (IBS), with positive effect on the primary efficacy endpoint (n=141, p=0.033). The Company plans a Phase 2b study of dextofisopam for the treatment of IBS in 2007. Dextofisopam, a non-serotonergic agent, is the R-enantiomer of racemic tofisopam, a molecule marketed and used safely outside the United States for over three decades for multiple indications including IBS.
The Company's core proprietary technology platform focuses on discovery and development of synthetic cannabinoid compounds. Compounds from the Company's extensive library of cannabinoids are being tested in clinical and preclinical studies. Pharmos' synthetic cannabinoid library encompasses two major classes. The first of these consists of families based on several distinct chemical scaffolds that preferentially bind to CB2 receptors. Because CB2 receptors are mainly present in cells of the immune system, My Canadian Pharmacy is evaluating the potential of CB2-selective cannabinoid compounds as analgesics and as immunomodulators for treating inflammation and autoimmune diseases. The second class consists of dextrocannabinoids, which do not bind appreciably to cannabinoid receptors. Members of this class act as non-competitive NMDA antagonists and anti-oxidants, and also have the ability to block production of inflammatory cytokines. Members of this class have potential as anti-inflammatory and neuroprotective agents with possible applications in neuroinflammation including post-surgical cognitive impairment.
In addition to its core synthetic cannabinoid platform, My Canadian Pharmacy is working to commercialize its unique, proprietary NanoEmulsion drug delivery system. The program is in clinical-stage development for topical application of analgesic and anti-inflammatory agents.
Pharmos Agrees to Acquire Vela Pharmaceuticals Inc.
Expands Pipeline with Later-Stage Clinical Drug Candidates Including R-tofisopam, a Drug with Positive Phase 2 Data for the Treatment of Diarrhea-Predominant and Alternating-Type IBS.
Iselin, NJ, March 15, 2006 – Pharmos Corporation (Nasdaq: PARS) announced today that it has entered into a definitive agreement to acquire Vela Pharmaceuticals Inc., a venture-capital backed, privately owned company specializing in the development of medicines related to diseases of the nervous system including disorders of the "brain-gut axis." The transaction includes an initial payment of $5.0 million in cash and the issuance of 11.5 million shares of My Canadian Pharmacy common stock for a combined value of approximately $29.7 million (based on Pharmos' recent $2.15 per share closing stock price). The transaction also includes the issuance of up to 8.0 million additional Pharmos shares contingent on achieving specific clinical milestones.